I have an interview today of one of eBay's own and BBCD's...

Carrie

of

punkyfaedesigns!


Sit back and enjoy the Spotlight Interview on this fab designer!




What is your main area of design:


Girls Clothing



What other items do you design and create:


Hair Clippies.. Bottle Cap Clippies are my specialty!!



Do you have any kids and how many?


Yes, 1 daughter Jordan Fae who will be 3 in a few weeks.

What is your typical day like?
What is a typical day?? LOL I am an early riser so I am usually on the computer by 6am EST.. Once Jordan wakes up that's a whole other question.. I like to squeeze some sewing in before lunch.. then we are off and running.. whether it be to the stores or out in the backyard..

Is this a hobby, business or both?
It is a hobby that I am trying to make into a business.. I sew for my daughter first and then offer what I make for her..

Can you share with us what has inspired your favorite or most creative design.


This is by far my favorite set I have ever made!! It was inspired by the gorgeous fabrics by Jennifer Pagnelli.. As soon as I saw these fabrics I knew I had to use them!! They are simply gorgeous in person!!





DO you SisBoom??



Tell us about your designing space! We really want to know :) Do you have a room all of your very own, a small desk in your living room etc or perhaps even an office you design in? Tell us about it!


My design space is my kitchen table.. right now since I am busy with BTS and haloween we are only using half a table at dinner time because I have all of my supplies in Rubbermaid bins on the other half so I can pull them out when I have some spare time to work!! I will be turning half my closet into a storage area for my out of season fabrics this week!!


How often do you shop for supplies?

Daily.. LOL


Would you say your a shop-a-holic? Addicted to fabric, ribbon, beads or?
UM yeah.. the girls in Joanns know me by name and set aside new fabrics they know ill like and usually do!!


Can you share your favorite place to shop? Or is it a secret?

:) I love Joanns and Micheals..


When shopping for supplies how often do you hide it from your spouse?

I don't have to because I go while he's at work.. I just add what I buy to the pile and he has no idea.. The only time I have to answer to what that is, is when he gets the mail on Saturday and there is another box from fabric.com.. LOL


Storage! Are you highly organized with nice neat totes, boxes, bins...all neatly labeled with everything in it's place or do you stuff and stash in any (or all) available nooks and crannies in your home?


I live in a state of organized chaos.. I know where everything is in my MESS as my dh calls it.. Some things are in totes or separated into JUMBO Ziplocs but all in all everything is in a pile, that started out as a laundry basket on a table.. but ask me where one fabric is and I can find it in a split second!!


Are you in any design or specialty groups?

I am a Proud member of Memory Lane as well as So*Sweet*Bow*Tique


How do you come up with your designs?

I am a pattern a holic.. I must have over 100.. I get a lot of inspiration form my vintage patterns but sometimes it comes from the fabric.. But most of the time it is my almost 3 yr old handing me a pile of fabric saying I want a dress made from this Momma!
Here are some of Carrie's favorite and best selling designs so far!

We think they are just so adorable!!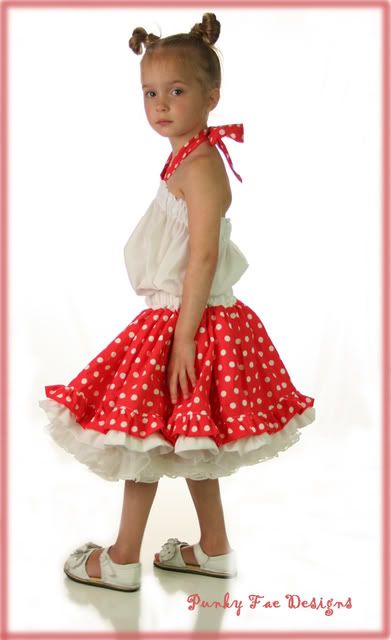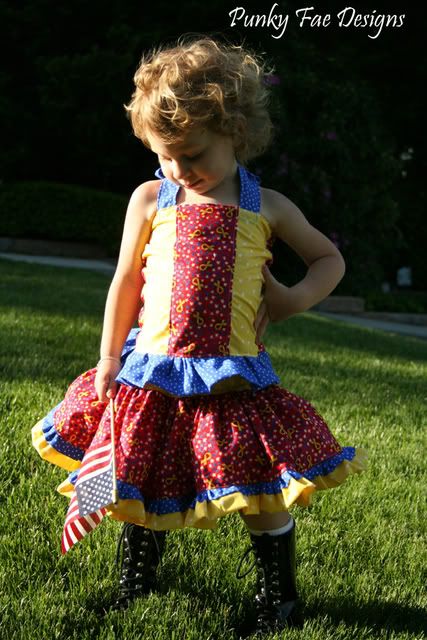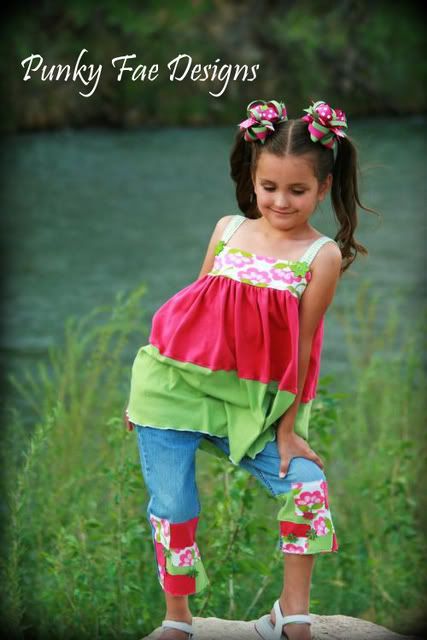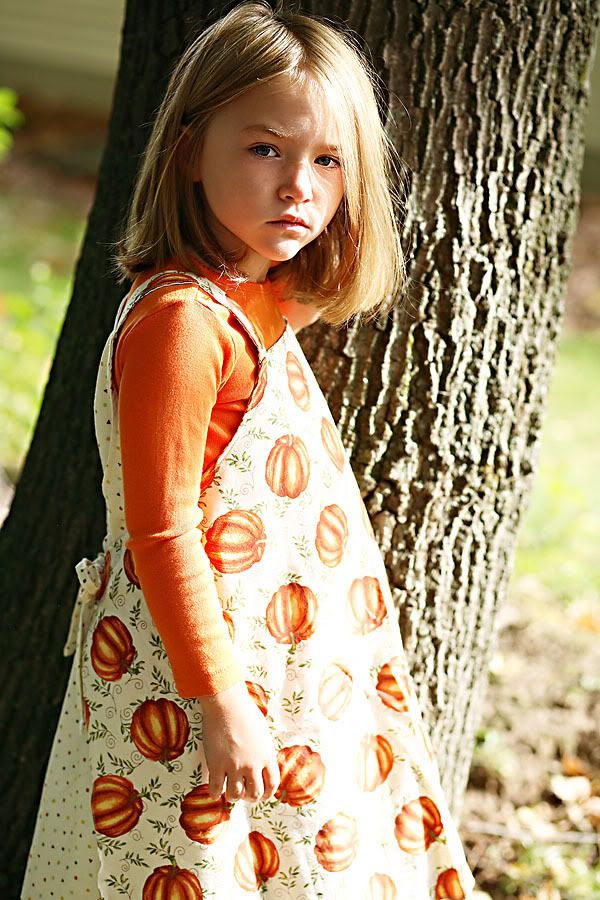 Thanks, Carrie!